Brother sewing machine warranty
Our 3-year and 5-year warranty – Sewing & Craft
We're committed to being at your side from the moment you purchase a Brother Sewing or Craft Machine. We are so confident in the quality of our products that our machines are fully warranted against defective materials and manufacturing faults for at least 3 years from the date of purchase.

Machines with up to a $1000 RRP (including GST) have a 3 year warranty, while we've extended this warranty for machines with over a $1000 RRP (including GST) to 5 years.

For full details as well as terms and conditions, read here.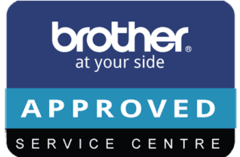 RECOMMENDED SERVICING
Servicing your machine regularly, helps to maintain optimum performance. We recommend that your Brother machine be serviced a minimum of once every 12 months, depending on usage. If you need help finding a Brother authorised, service technician, give our NZ based Helpdesk a call, and they will point you in the right direction.